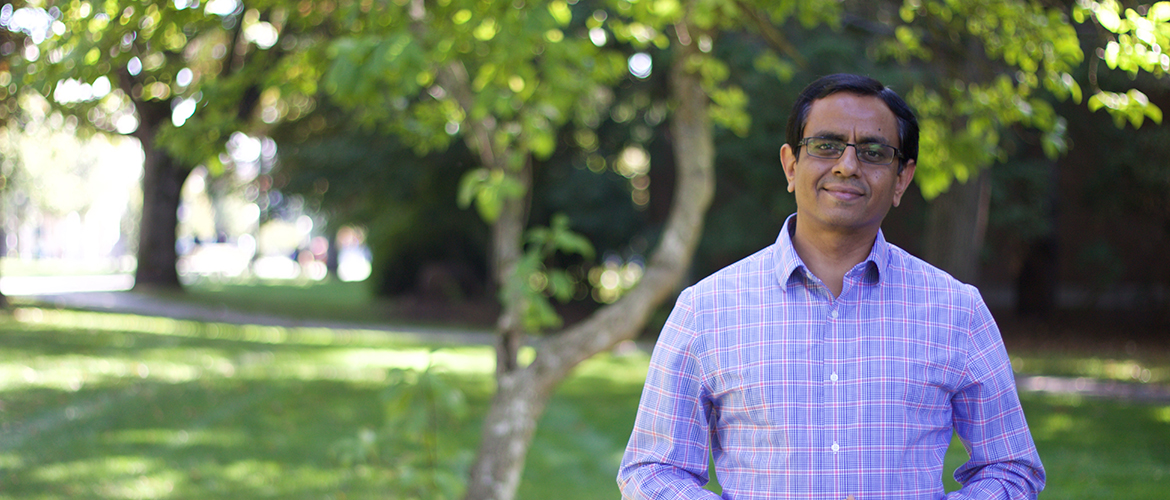 The Naval Architecture & Marine Engineering (NAME) program and the Department of Mechanical Engineering are welcoming its second Seaspan Shipyards Chair in Naval Architecture and Marine Engineering, Associate Professor Rajeev Jaiman. Joining UBC from the National University of Singapore (NUS), Dr. Jaiman is an aeronautical engineer, and his research concentrates on high-fidelity physical modeling and data-driven computing, with emphasis on large-scale computations of fluid-solid and fluid-fluid interfaces. Before joining NUS, Dr. Jaiman was the Director of CFD Development at Altair Engineering, Inc., Mountain View, California, and was previously Lead CFD Developer at ACUSIM Software, Inc. The FSI technologies that Dr. Jaiman developed are being used in the wind turbine, offshore oil/gas, nuclear reactor, automotive and aerospace industries. He received his B. Tech from the Indian Institute of Technology, Mumbai, and his Master's and Ph.D. from the University of Illinois at Urbana-Champaign. He has published over 120 peer-reviewed articles and conference proceedings and has served as an expert reviewer for numerous journals. He was recently awarded Prestigious Engineering Recognition by the Institute of Engineers Singapore, for the development of a next-generation revolutionary semi-submersible.
An innovative interdisciplinary program, NAME brings together expertise from Mechanical, Civil and Materials Engineering to prepare graduate students for immediate entrance into the shipbuilding industry with a Master of Engineering degree. Next semester, Dr. Jaiman will offer an Advanced Computational Fluid Dynamics and Hydroelasticity course for the program. Dr. Jaiman is NAME's second Seaspan Shipyards Chair, joining Assistant Professor Jasmin Jelovica. Both faculty members have been appointed with the generous support of Seaspan Shipyards.
In Mechanical Engineering, Dr. Jaiman joins the Design and Applied Mechanics, Mechatronics and Manufacturing, and Thermofluids research groups. With NSERC support, he will work on a broad research program focusing on the integration of high-performance computing (HPC) with the emerging field of data science and machine learning for the modeling and simulations of hydrodynamics, fluid-structure interaction and underwater acoustics. Through the joint collaboration with Seaspan Shipyards and Vard Marine, Dr. Jaiman will work towards the development of next-generation intelligent and green ships by implementing deep learning based hull-form optimization for high fuel efficiency, as well as utilizing fully-coupled hydrodynamics and sound modeling data and machine learning to predict and mitigate the impact of underwater noise on the well-being of marine mammals and fishes. Dr. Jaiman will also teach a special advanced course for graduate students in the spring term, MECH 550: Fluid-Structure Interaction.
Outside of teaching and research, he enjoys exploring the outdoors through hikes, long walks and wildlife viewing; reading history and philosophy; watching and playing cricket; listening to classical Indian music; and playing chess and soccer with his kids, 8-year-old daughter Agrima and 6-year-old son Panshul.